Veggie and Fondue Party Platter
This fondue party platter is the ultimate snack for sharing.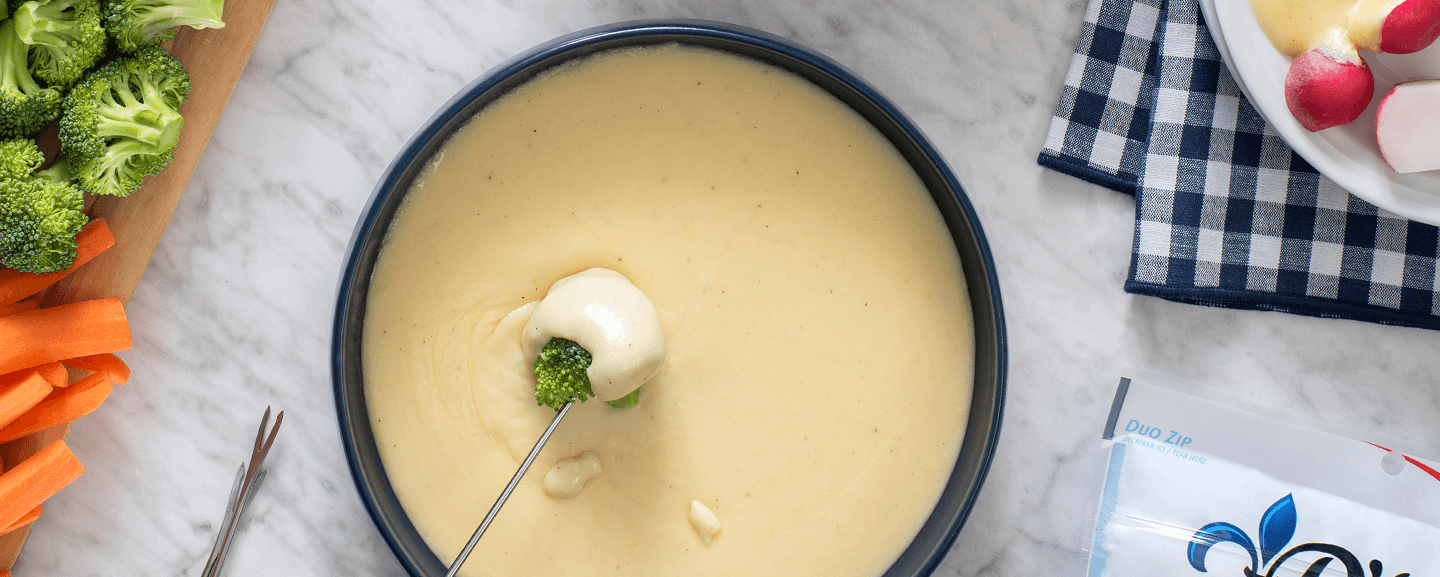 | Prep Time | Cook Time | Yields |
| --- | --- | --- |
| 10 Mins | 15 Mins | Serves 4 |
Ingredients
1 pkg (320 g) P'tit Québec Fondue Shredded Cheese
1 tbsp (15 mL) cornstarch
1/2 cup (125 mL) vegetable broth
2 tbsp (30 mL) lemon juice
2 tsp (10 mL) Dijon mustard
1/4 tsp (1 mL) each ground nutmeg and pepper
1 head broccoli, cut into florets and blanched
2 carrots, cut into sticks
2 stalks celery, cut into sticks
1 red pepper, sliced
4 radishes, halved
Directions
Toss cheese with cornstarch; set aside. Set heatproof fondue pot or large heavy-bottom saucepan over medium heat; add broth and bring to simmer.
Stir in cheese, a handful at a time, ensuring cheese is completely melted before adding next addition. Reduce heat if necessary (cheese should melt easily but should not boil). Stir in lemon juice, mustard, nutmeg and pepper.
Serve fondue with broccoli, carrots, celery, red pepper and radishes.