Four-Cheese Grilled Cauliflower Steaks with Pesto
Cauliflower steaks are grilled, then topped with pesto and cheese for a satisfying vegetarian main or side dish.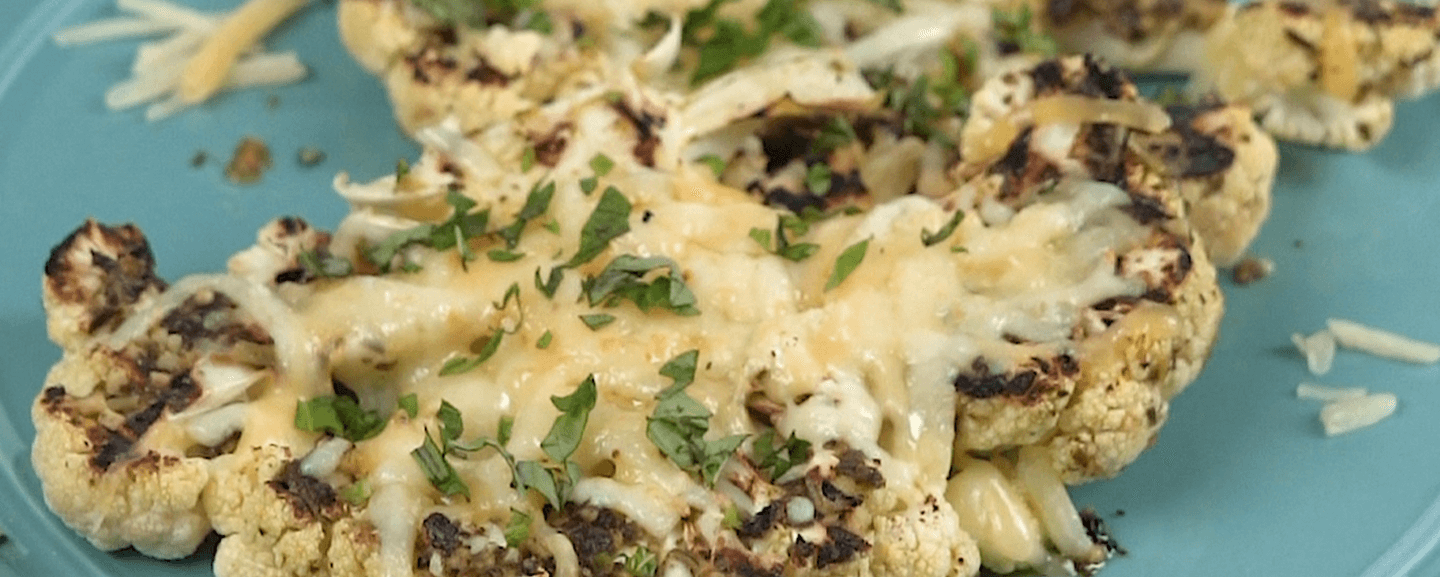 | Prep Time | Cook Time | Yields |
| --- | --- | --- |
| 10 Mins | 15 Mins | Serves 4 |
Ingredients
1 1/2 cups (375 mL) P'tit Québec Four Cheese Shredded Cheese
1 large head cauliflower
2 tbsp (30 mL) olive oil
1/2 tsp (2 mL) each salt and pepper
1/4 cup (60 mL) basil pesto
2 tbsp (30 mL) finely chopped fresh basil
Directions
Slice cauliflower lengthwise through core into four (1-inch/2.5 cm) thick steaks.
Brush cauliflower steaks with oil; season with salt and pepper.
Preheat grill to medium heat; grease grate well. Grill cauliflower for 4 to 5 minutes per side or until lightly charred and tender.
Reduce grill to low heat. Brush pesto over cauliflower; sprinkle with cheese. Cook for 2 to 3 minutes or until cheese melts.
Sprinkle basil over top.
Tip: For variations, substitute sun-dried tomato pesto or olive tapenade for basil pesto.