Baked Beans Sandwich with Bacon and Curds
A quick and comforting meal to add to your busy week! Hearty baked beans served over a thick slice of fresh French loaf, topped with crispy maple bacon and cheesy P'tit Québec® Poutine Cheese Curds. Garnished with fresh chopped parsley. Easy to make. Easy to love!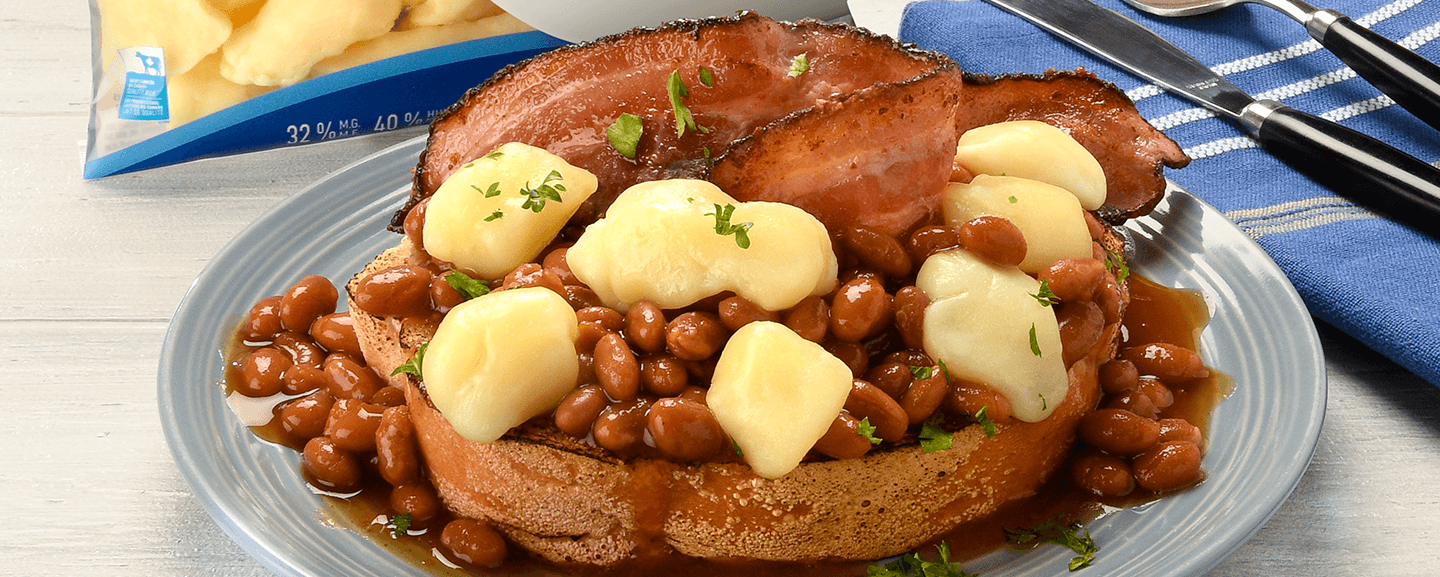 | Prep Time | Cook Time | Yields |
| --- | --- | --- |
| 15 Mins | 10 Mins | Serves 4 |
Directions
Open 2 cans of baked beans and heat in a pot over medium-high heat for 10 minutes.
In a skillet, cook 8 slices of maple bacon until crispy. Set aside.
Cut 4 thick slices of French loaf and put one slice in the center of each plate.
To assemble: ladle ¼ of the baked beans on top of each slice of French loaf. Top each with curds, bacon and freshly chopped parsley. Serve and enjoy.